I woke up at 4:45 this morning to go to work and was greeted with some terrible information. I saw that William Moody, who portrayed the character Paul Bearer in the WWF/WWE, had passed away the previous night. Being the huge fan of Undertaker that I am, the death of Paul Bearer is indeed a sad one. For those that don't know, Paul Bearer came to the WWF and managed several superstars, most particularly the Undertaker. He would escort 'Taker down to the ring carrying an urn with him, which was said to house the supernatural power of the Undertaker. He would break off from Undertaker at times to manage his nemesis such as Mankind or Kane, but he always returned to the Phenom.
He was a great heel and manager, and was able to elicit such a reaction from fans. He was great at what he did, because you loved to hate him (though I never hated him, unless he was going against the Undertaker.) From his high-pitched voice to his ridiculous facial expressions, Paul Bearer is a WWE character that is hard to forget.
Here's a video I found chock full of classic Paul Bearer: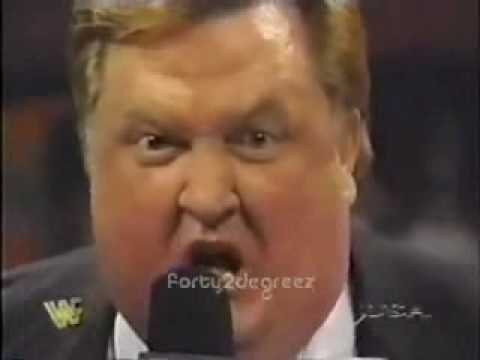 Thanks for the awesome memories. May you rest in peace.